Key Components to a CA Parenting Plan in 2023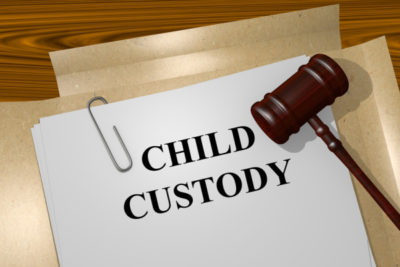 In California, custody arrangements and co-parenting plans are usually drawn up and approved by the courts before a divorce is finalized. When parents dispute the potential arrangements during the divorce proceedings, the courts may step in to make the final call. However, the courts generally prefer that parents work together on an agreed parenting plan. 
There are many benefits for collaborating with the soon-to-be-ex, especially particularly as a parenting plan gives you both more control over the outcome. That said, there are guidelines for parenting plans and the courts still need to review as well as approve any proposed parenting plan. Today, we're discussing the key components that a parenting plan should include to ensure that you and your family are set up for success.
Legal vs Physical Custody in Your Parenting Plan
Just like with a court-ordered plan, your parenting plan needs to include details on custody and visitation arrangements. When addressing these matters, it's important for you both to establish who has legal custody and physical custody.
Legal custody

covers the parental rights and responsibilities surrounding important decisions regarding your child's health and well-being. This can include elements such as medical decisions, religious preferences, educational decisions, travel arrangements, and more. 

Physical custody

meanwhile deals with where the child lives and under which parent's roof. This can also include specific schedules as to when the child moves between either or both households.
Physical and legal custody can be either held by one parent exclusively, or shared as per your parenting plan and the child's best interests.
Other Components to Include in your California Parenting Plan
Outside of the key elements involving physical and legal custody, there are a few other factors that you and the other parent should consider when working to draft a parenting plan. These can include
Expectations on communication methods between all involved parties as well as clear communication on any major or unexpected issues or events.

Responsibilities and expectations on expenses for the child's needs

Potential avenues for future modifications of the parenting plan as well as which circumstances might trigger or justify said modifications

Any other special circumstances or responsibilities specific to your family, such as a child with expected high medical costs, custody schedule exceptions for parents who travel frequently for work, and more. 
As you can see, there's quite a lot for you and your family to consider when working on your parenting plan in California. It's just as important to ensure that you're building a fair and equitable parenting plan, which is why we strongly recommend that both you and the ex consult with separate attorneys who can help you review your proposed plan. 
At White Oak Law, we leverage decades of experience to help clients draft parenting plans, work through custody disputes with other parties, and deal with any matters relating to family law in CA. Our team of experts is standing by to answer your questions, give us a call at 925-271-0999 to connect us today.