Splitting Child Custody During the Holidays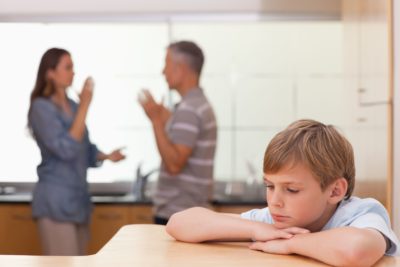 Now that we are in the home stretch of 2020 and entering into the holiday season, it can be a stressful time of year, and especially stressful for divorced couples who share custody of their child(ren). Regular child custody schedules are something that must be solidified before a divorce is finalized, but holiday custody schedules are a different story.
When deciding on how to schedule parental custody during the holiday season, several factors come into play. First and foremost, holiday custodial visits should be discussed well in advance, keeping the following in mind: 
Standing Family Traditions
It's very important to consider the best interests of the child(ren), and if they've been exposed to standing family traditions and religious practice traditions, those should be honored whenever possible. If this includes celebrating separately with each parent's side of the family, it may be best to continue with what's worked previously.
Parental Work Schedules
Since one or both parents may have extra time off from work for the holiday season, it's important to consider who may have the most time available to spend with the child(ren). Keeping this in mind, each parent may have different extended family obligations that warrant a discussion of who may be able to spend more time with the child(ren), or if grandparents or other family members want to share in the responsibility of caring for them during the holidays.  
School Closures
It's also important to note observed school holidays when factoring in how much time children will be spending away from school. This should help give parents a better idea of how to split their time so that the child(ren) can spend time with each of them. 
Talk to a CA Family Law Attorney Today
The holidays can be a stressful time, and there is no one-size-fits-all way to handle shared custody. Should you ever have questions regarding your parental custody rights, give The White Oak Law a call.  
We offer initial consultations, give our office a call at  925-271-0999 to schedule yours.